On Easter Sunday (this past weekend), I celebrated the holiday in the most seasonally-appropriate way I have since I put the full lapse in my lapsed Catholicism. I colored eggs and watched NBC's Jesus Christ Superstar Live in Concert, the one with John Legend in the title role. And you know what? It was fantastic.

I watched the 70s movie version years and years ago, in a dusty Catholic schoolroom. I remember enjoying it, a sort of hippie rock musical version of the passion play that we spent a lot of time studying. It humanized all the major players: Jesus seemed like a real, conflicted figure. Mary Magdalene wasn't just a hanger-on chick, but a lady who believed in the cause. Pontius Pilate was a judge stuck in an impossible situation (I mean, still a coward, but at least… a person with motivations). And then there's Judas. Mysterious, mercurial Judas. Judas, who betrays Jesus with a kiss after conspiring with the priests. It's all very dramatic and frankly, kind of metal.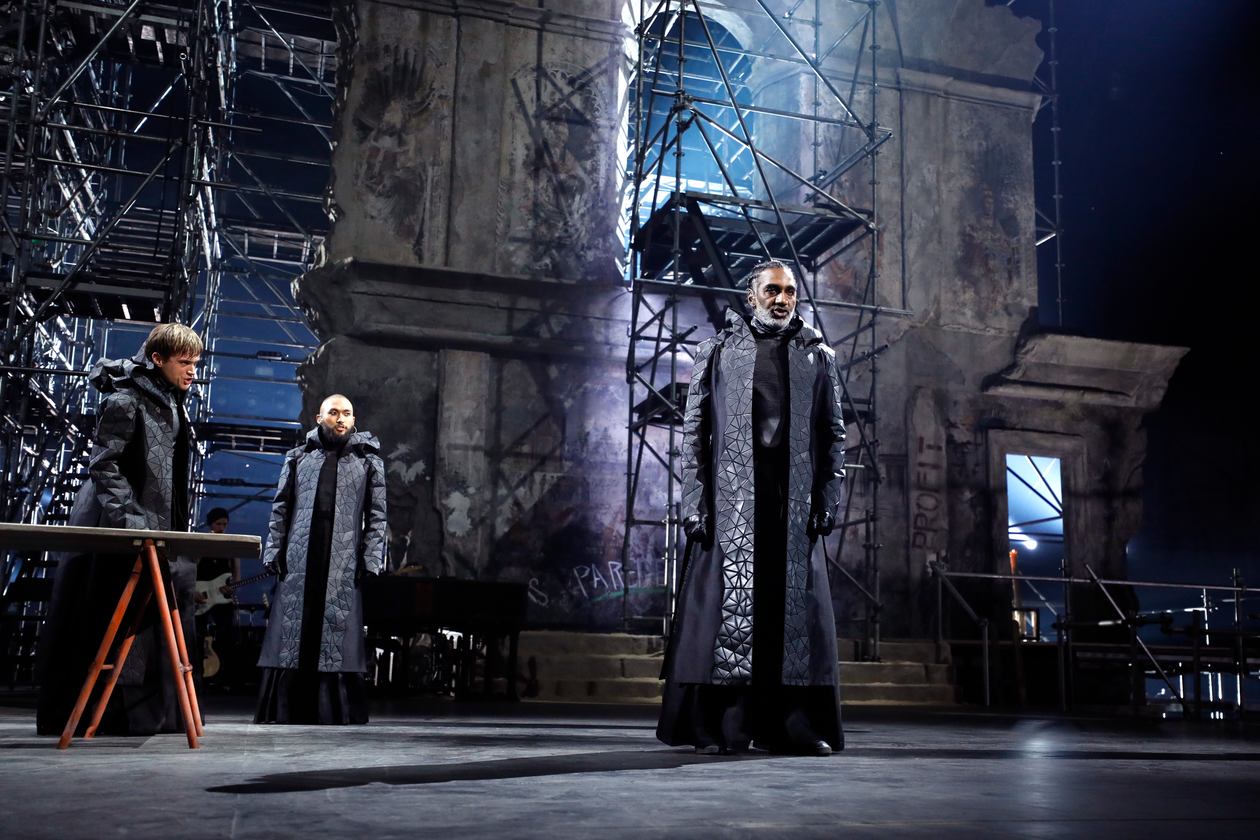 I'm not precisely a connoisseur of stage musicals, but this recent production felt both true to the material and exciting, complete with perfect stunt casting (with Alice Cooper as King Harod!), production design that would make 90s industrial music videos proud, and these jackets on the pharisees. The whole costume and production design departments should get Tonys, as far as I'm concerned.
John Legend was great as Jesus. The scene in the garden of Gethsemane never hit me so hard as it did here, where Jesus, alone before the night of his brutal death, begs God for something to get him through (and finally finds his resolve). Sara Bareilles was a rad, compassionate Mary Magdalene. But Brandon Victor Dixon, as Judas, stole every scene he was in, with a performance that was confident, slippery, and positively captivating. It was even a little sexy, if we're being honest.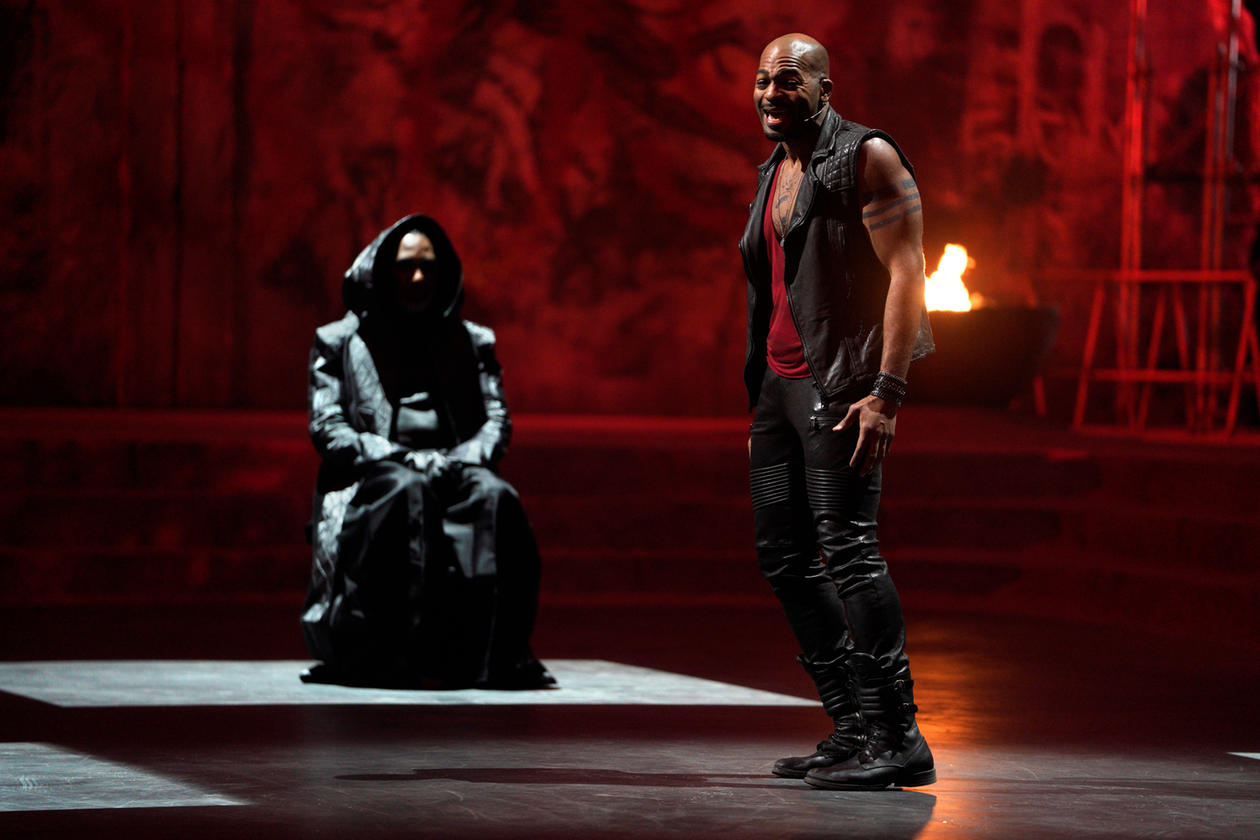 The result was a musical that was propulsive, energetic, and poignant. More so than I remembered the film being—though again, it's probably been twenty years since I last saw it, and my feelings on the entire passion have changed pretty radically since then (I actually find it more interesting—and deeply sad—now).
It shocked me a little, how much I felt the weight of this production. It's the humanizing element of Jesus Christ Superstar that makes it feel relevant and emotionally devastating. Thirteen-year-old Danielle was a cranky teen trying to figure out how much of this stuff she really believed, but now—now I see these figures as flawed, deeply human, and relatable.
What about you, dear readers? Did you catch any of the show here? Or have you ever watched something with fresh eyes like this, many years later? Sound off in the forums!
---
This is a companion discussion topic for the original entry at
https://waypoint.vice.com/en_us/article/vbx3d8/jesus-christ-superstar-live-john-legend